Product Description
Custom Tuning Starts at $1995
Ferrari In-House Tuning
Using our own custom tuning tools, developed in-house, we started tuning on our own shop cars to develop what has become one of the industries top tuners of Ferrari.  We want to add power but not sacrifice your cars reliability.  We don't stop at power alone.  Power is only one of our goals.  We also focus on low and mid-range gains as well as smoothness and throttle response.  At BrenTuning we pride ourselves on being perfectionists in our craft.  We are constantly developing new software and trying to better what is already being praised as one of the best.
Where Do We Concentrate Our Focus?
-Horsepower and Torque gains
-Improved driveability and throttle response
-Option to add "over-run burble"
-OEM reliability you have come to expect from Ferrari and BrenTuning
-Improved 1/4, 1/2 and one mile times and ET's
-Specific track proven and tested mapping available
What Ferrari Models Do We Work With?
We work with MANY models.  If you don't see your car on the list, call or email us so we can help you.
-California
-FF
-488
-458
-430
-Enzo
Example of Our Work
Check out this 458 Italia we tuned. From just a tune, we gained 51whp/48wtq! Power and torque is increased across the entire RPM band.
Want this kind of power for your car? We will have our handheld tuner available on our webstore very soon. This will support for the Ferrari 458 and the 5.2L Lamborghini Gallardo. The handheld tuner allows you to plug right into your OBD2 port and install the custom tune. It will also act as a code reader (should you ever need that) and if you end up selling your car, you are able to put the tune back to stock.
This time a 458 Italia in need of some diagnostics and additional 40 horsepower. These amazing 4.5L V8s sound wicked, and have alot left on the table being N/A.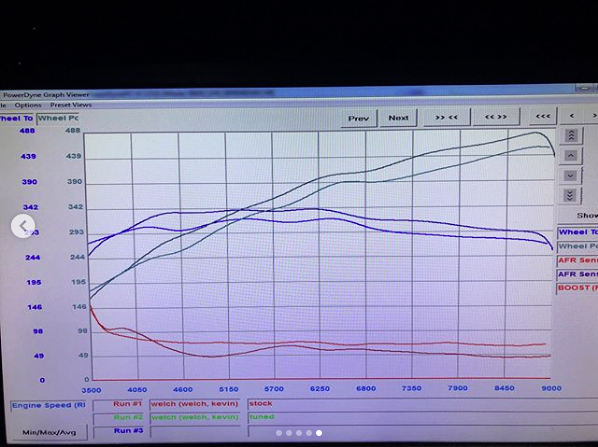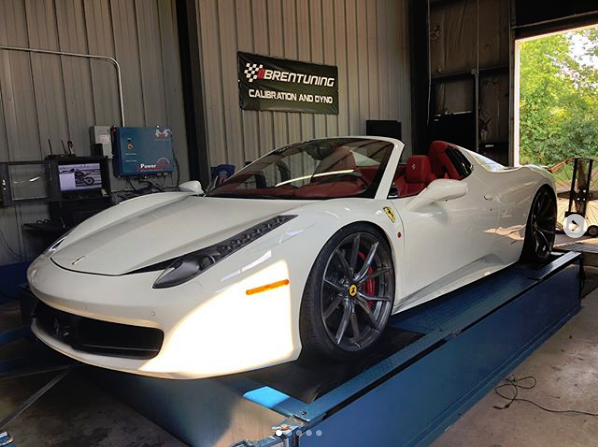 Please Note
-This product is only to be used once instructed by our sales staff. For appointment booking and scheduling please contact our sales team directly via email at sales@brentuning.com. We will need to go over the modifications to the vehicle, goals, plans and more before booking any appointments.
-HP and TQ gains provided are contingent on a multitude of variables including, but not limited to: overall health of vehicle, quality of fuel provided, and modifications.