Product Description
We took one look at the almost 20 HP increase in our product testing and knew we had a game changing product for 2017-2018 F150 owners. AMS' Engineers designed this one of a kind product to have a 222% increase in the cross sectional area at the power robbing bottleneck near the turbo inlets. This allows the turbos to breathe easier giving them the opportunity to create more power. Our Engineers accomplished all of this while still retaining all of the OEM fittings which means no check engine light. There are a lot of airbox options on the market so they took extra measures to make sure our turbo inlet tubes work with your aftermarket OEM style intakes. AMS' turbo inlet tubes feature an understated appearance that results in an OEM look and feel in your trucks engine bay. This is a product every Raptor and F-150 3.5L owner should have on their truck.
Benefits
-Over a 20 HP gain using the AMS inlet tubes and tuning alone
-Game changing product – The only component for your 2017-2018 F150 and Raptor of its kind
-222% increase in cross sectional area at the bottlenecked section of the stock tubes
-Compatible with OEM and most aftermarket intake boxes
-Pressure is now equal side to side at the turbo inlets
-Less pressure drop at turbo inlets vs the stock tubes
-Retains all OEM fittings and connections
-No check engine lights
-Understated design matches OEM look and feel
-CARB approval is in progress
-Will support future turbo upgrades
-All required hardware is included
–Comprehensive installation instructions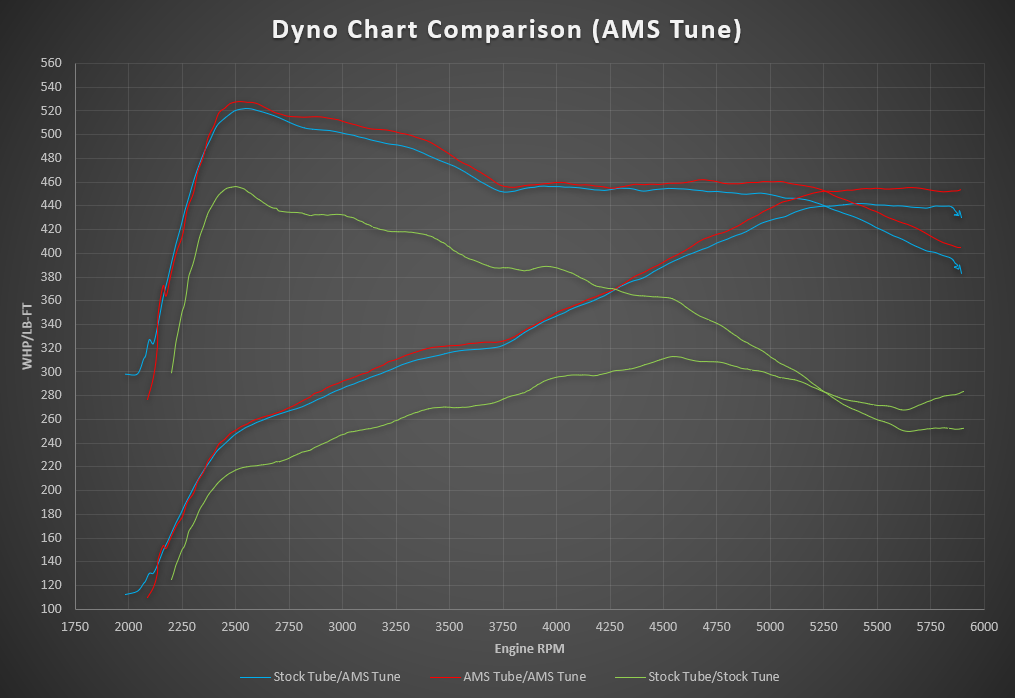 With the installation of the AMS Turbo Inlet Tubes our test vehicles saw an almost 20 HP increase! These power gains will scale with other modifications like the AMS F-150 Downpipes, Flanges, and Intercoolers.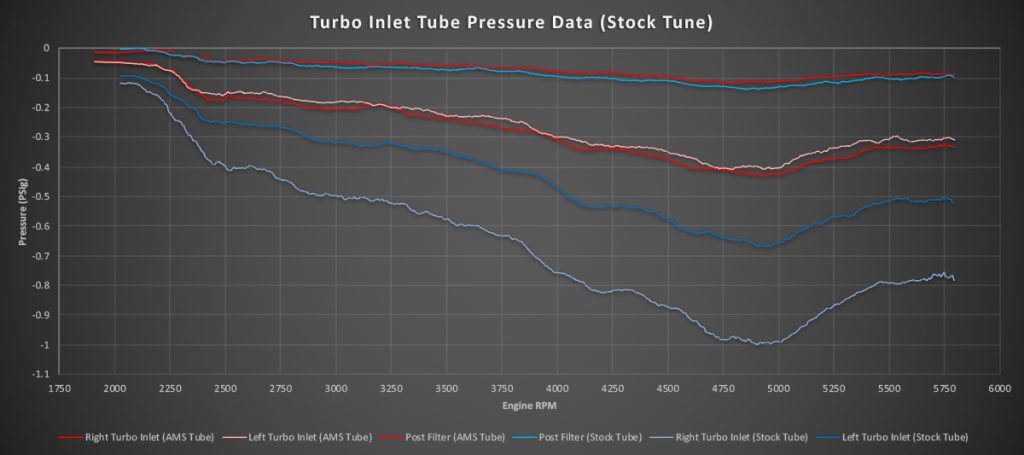 Stock inlet tube is more restrictive on right side than left side, working the right turbo harder. AMS inlet tubes are more balanced left and right. Stock airbox is not a significant restriction (Post Filter pressure data)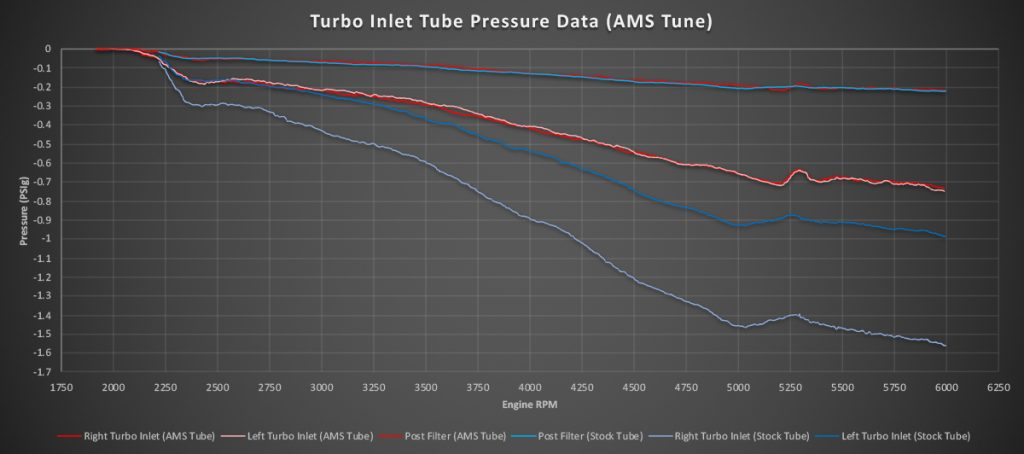 Designed to minimize restriction to turbo.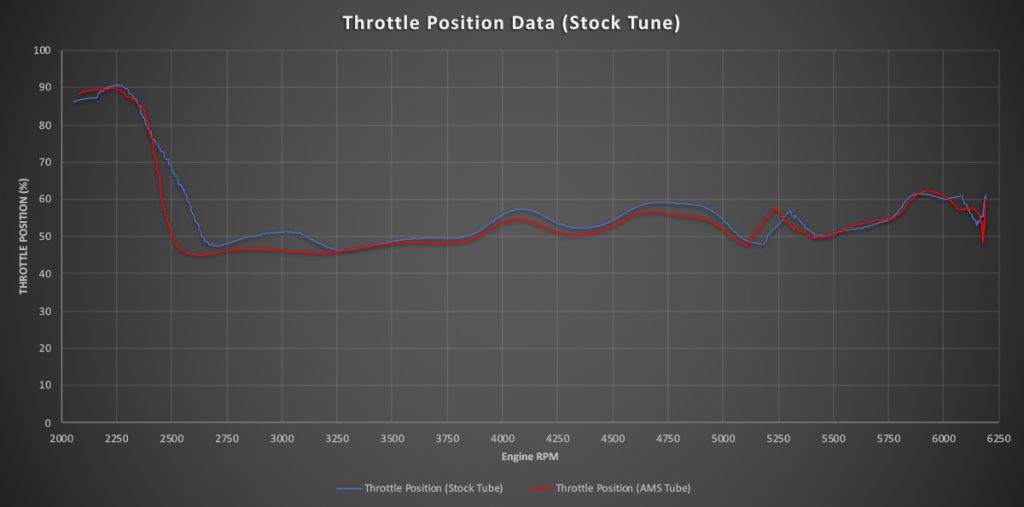 Throttle position is lower with AMS Turbo Inlet Tubes in both stock and tuned configurations, showing less stress put on components to produce the same power.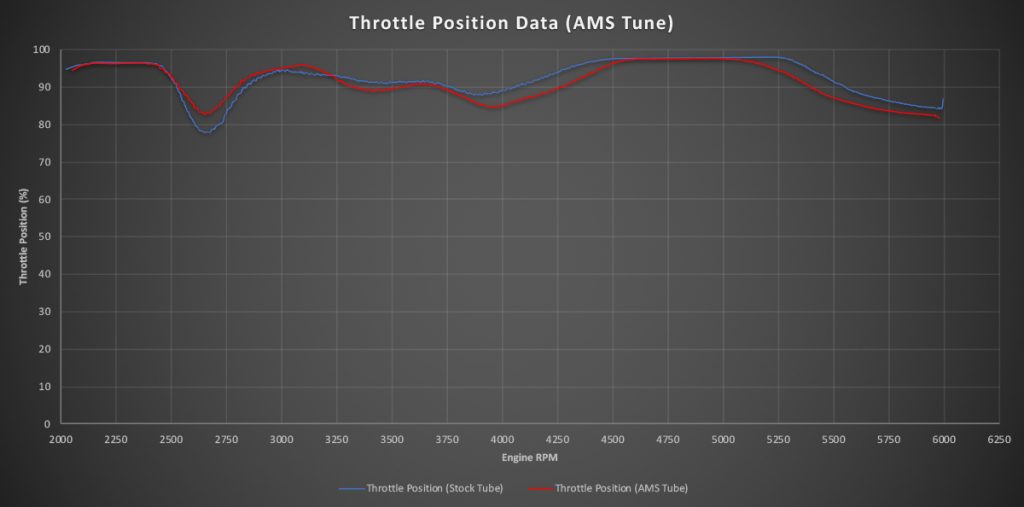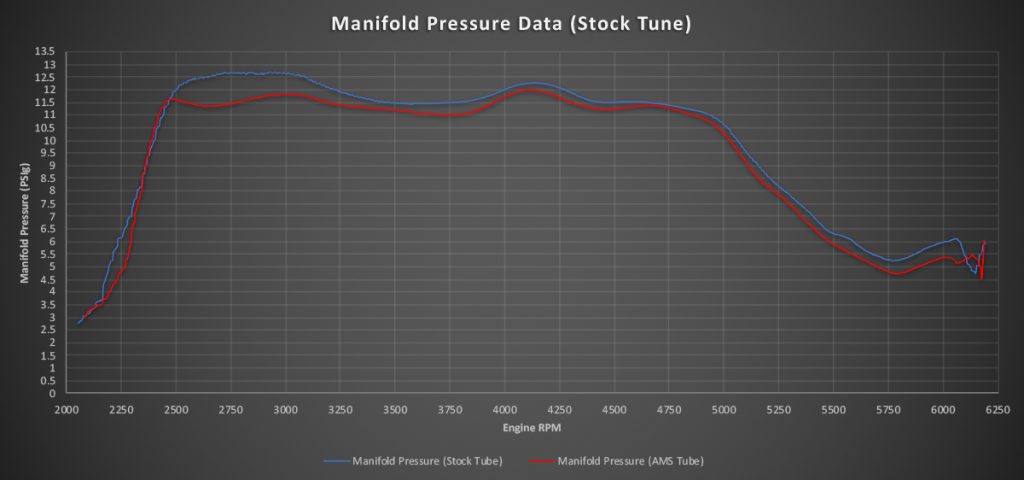 Boost is lower with AMS Turbo Inlet Tubes than stock tubes on the stock tune (producing the same power), showing greater efficiency and more headroom with AMS tubes.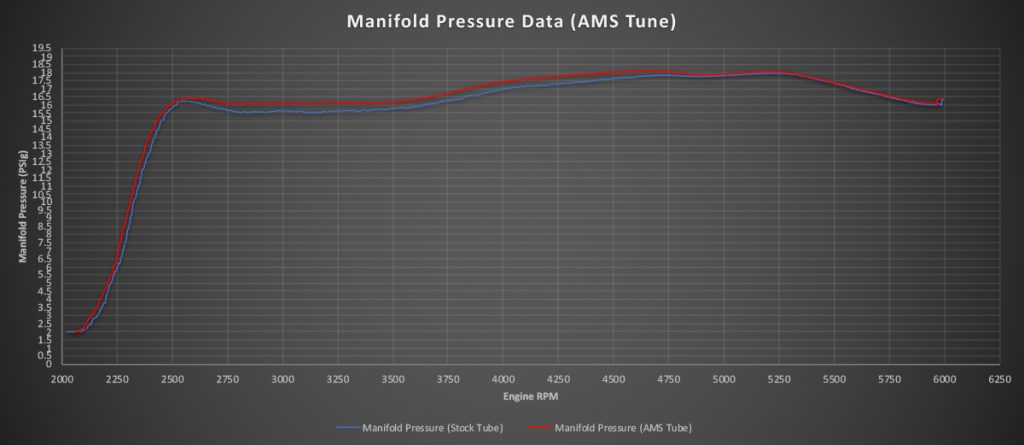 Boost is higher with AMS Turbo Inlet Tubes than stock tubes when tuned, showing turbos are able to achieve greater boost pressure with the AMS tubes.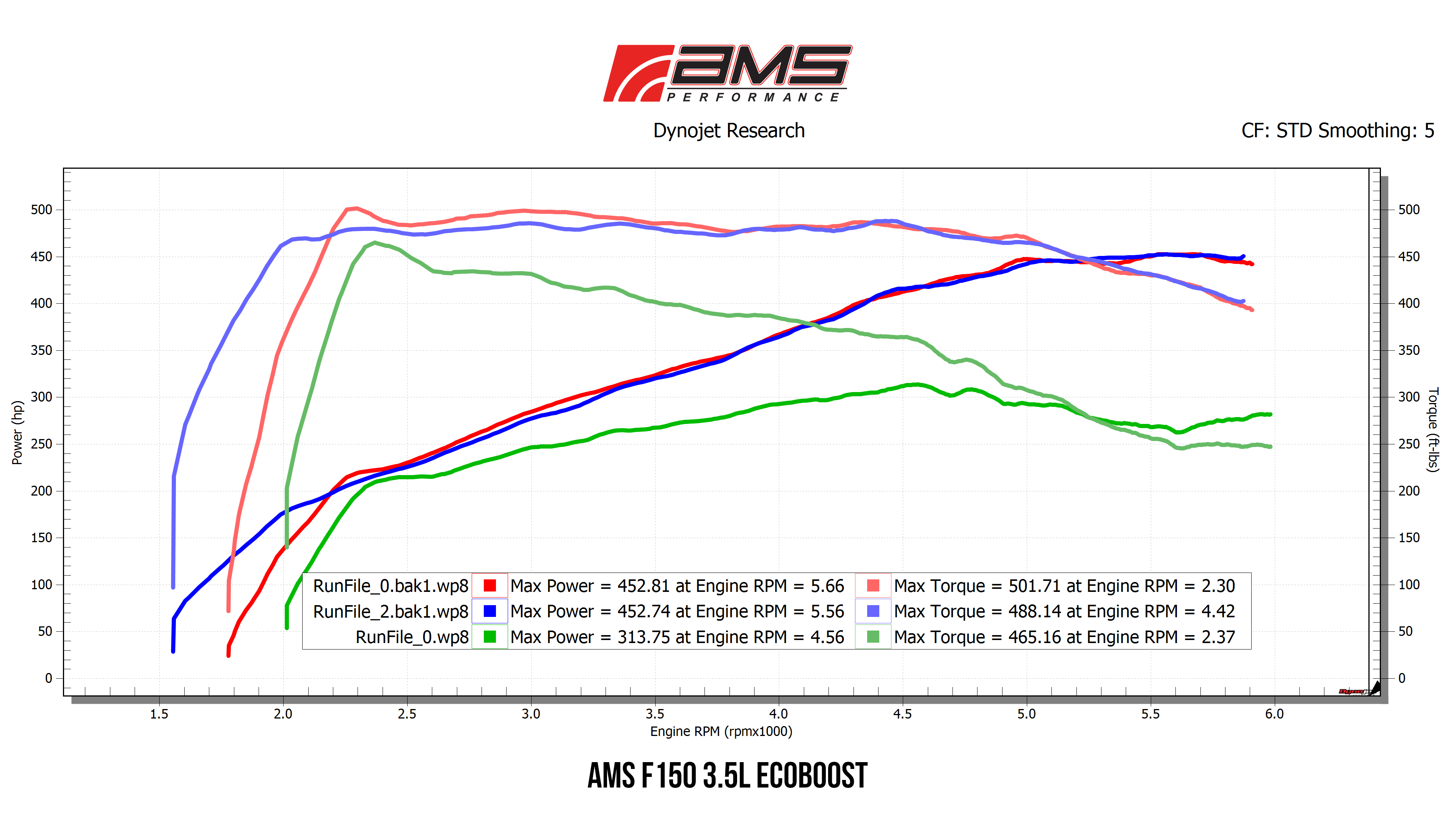 AMS Performance Turbo Inlet Tubes, Downpipes, Flanges, Intercooler, and tune vs Stock