Product Description
Custom Calibrations Starting at $995
Mercedes In-House or Remote Tuning
The Mercedes brand and AMG particular are close to the owners hearts at BrenTuning so we focus a lot of these cars to strive to make the driving experience even better without losing the high quality product that comes stock. Using our own custom tuning tools, developed in-house, we started tuning and working along side companies to develop what has become one of the industries top tuners of Mercedes-Benz. We want to add power but not sacrifice your cars reliability. We don't stop at power alone. Power is only one of our goals. We also focus on low and mid-range gains as well as smoothness and throttle response to give your MBZ that edge it needed. At BrenTuning we pride ourselves on being perfectionists in our craft. We are constantly developing new software and trying to better what is already being praised as one of the best.
Where Do We Concentrate Our Focus?
-Horsepower and Torque gains
-Improved driveability and throttle response
-Option to add "over-run burble"
-OEM reliability and gains within hardware constraints of the engine and transmission and emission components
-Quality calibrations you have come to expect from AMG and BrenTuning
-Improved 1/4, 1/2 and one mile times and ET's and 60-130s
What Mercedes Models Do We Work With?
We work with all models. We have broken them down to their prospective engine codes with estimated power gains. While many sacrifice engine or hardware life with extreme marketable gains, we give people want can be expected safely without issue. If you're unsure about which engine your vehicle has, call or email us so we can help you.
-M156 2008+C63– 80HP/40TQ INCREASE
-M156 2007+ E63/G63/ML63/S63 – 40HP/40TQ INCREASE
-M157 2012.5+ E63/G63/GL63/S63 5.5 S or Non S– 120HP/200TQ INCREASE
-M278 2012.5+E550/S5504.6TT– 100HP/120TQ INCREASE
-M177 2018+ (E63/GT63/G63) 4.0TT– 120HP/180TQ INCREASE
-M177 2015+ (C63) 4.0TT– 60HP/80TQ INCREASE
-M177 2015+ (AMG GT/S) 4.0TT– 90HP/150TQ INCREASE
-M276 2015+ (C450/C43) 3.0TT– 60HP/60TQ INCREASE
-M133 2014+ (CLA45/A45) 2.0T – 80HP/80TQ INCREASE
ALL AVAILABLE ON OUR HANDHELD TUNER (INCLUDING 2019 MODELS+) ********BLURB ABOUT THE TUNER THERE
A Couple Examples of Our Work
(see map notes for car before and after flash, stock vehicles)
2012 C63 AMG, Stock vs Tuned vs Bolt-on and Tune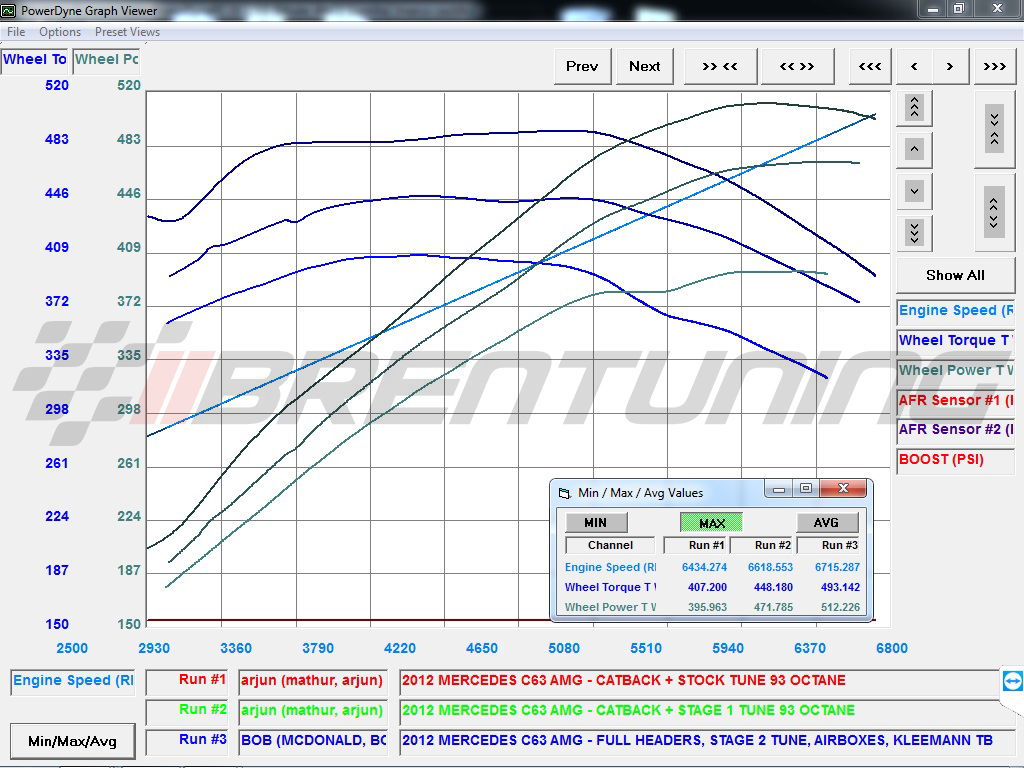 -15+ C43 (C400, C43, E400, CLS400) (19+ makes more power)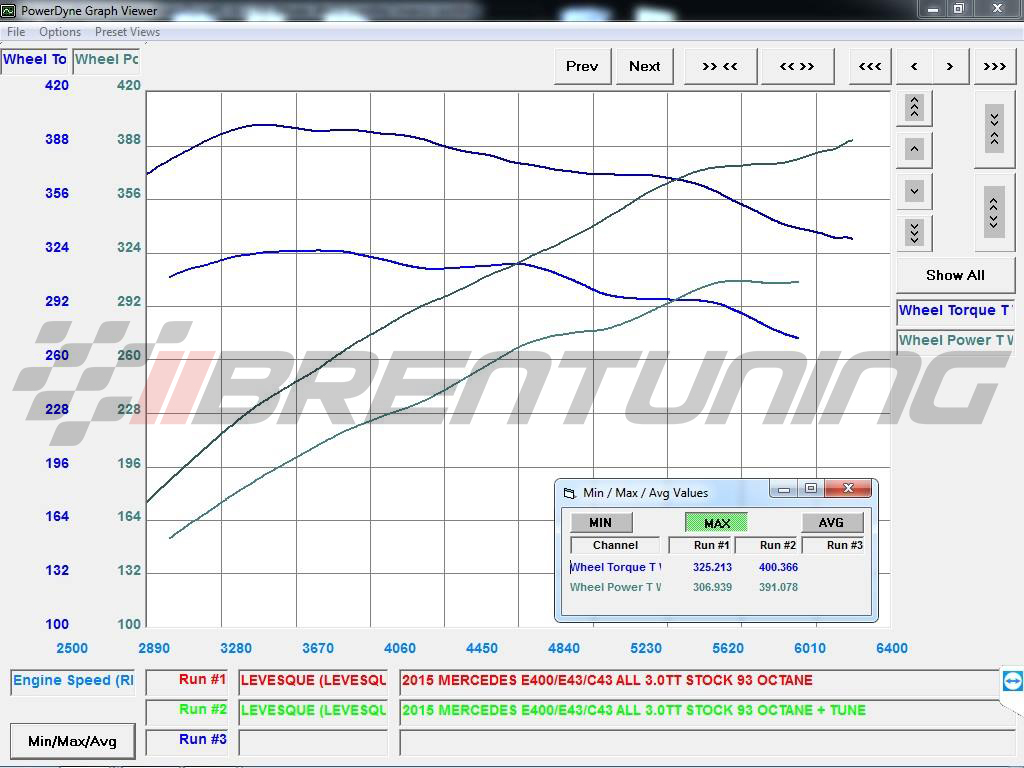 -12+ CLS550 and all Mercedes with 550 designation (same engine)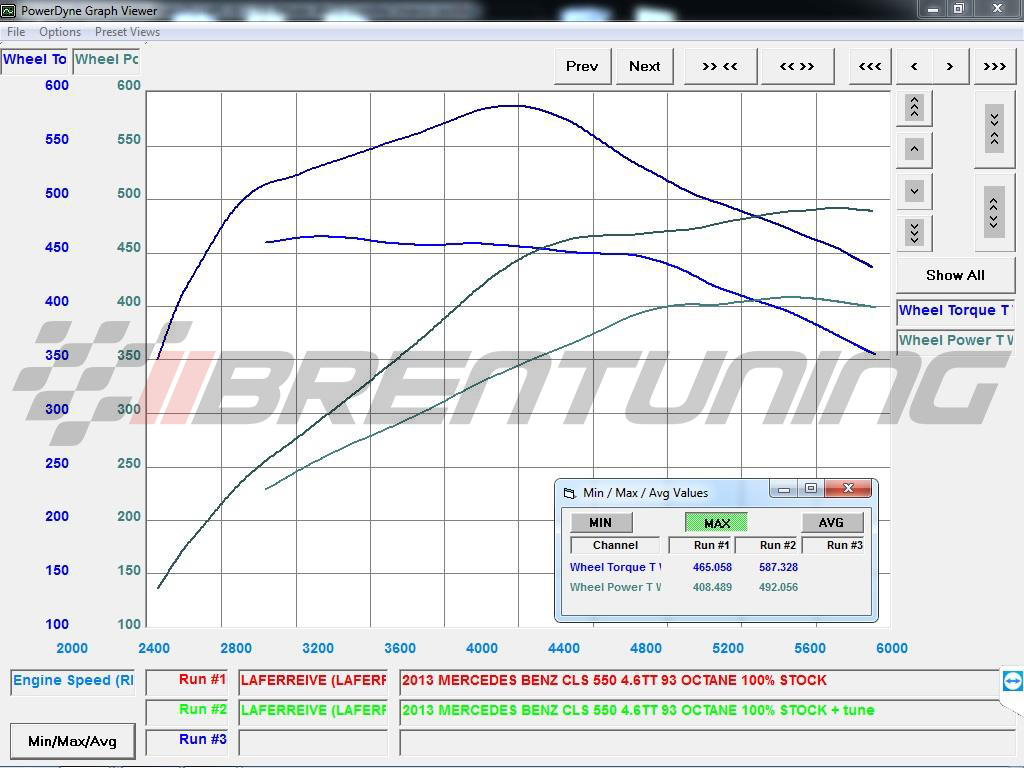 -12-16 CLS63 (E63, M36, Ml63, any 5.5 twin turbo cars)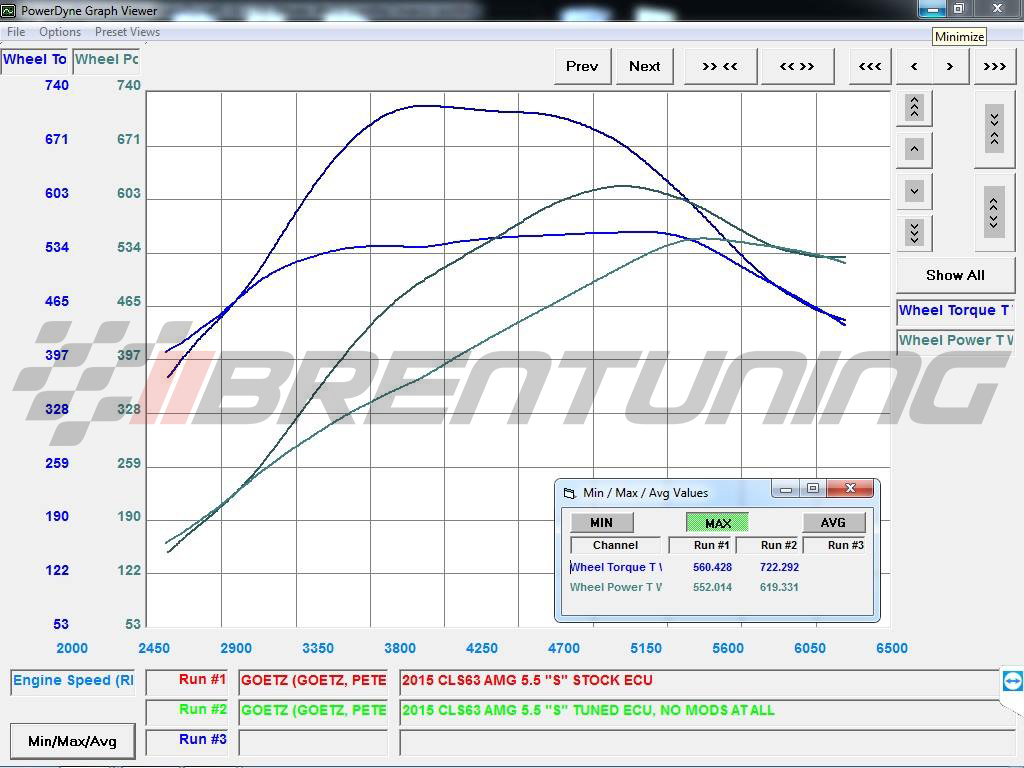 -18+ E63 (W213) and any 4 liter twin turbo
These new W213 Mercedes E63S are luxury rocketships now programmable in 5 minutes per flash via OBDII. +70whp and +110wtq gain feels real good through the new 9speed.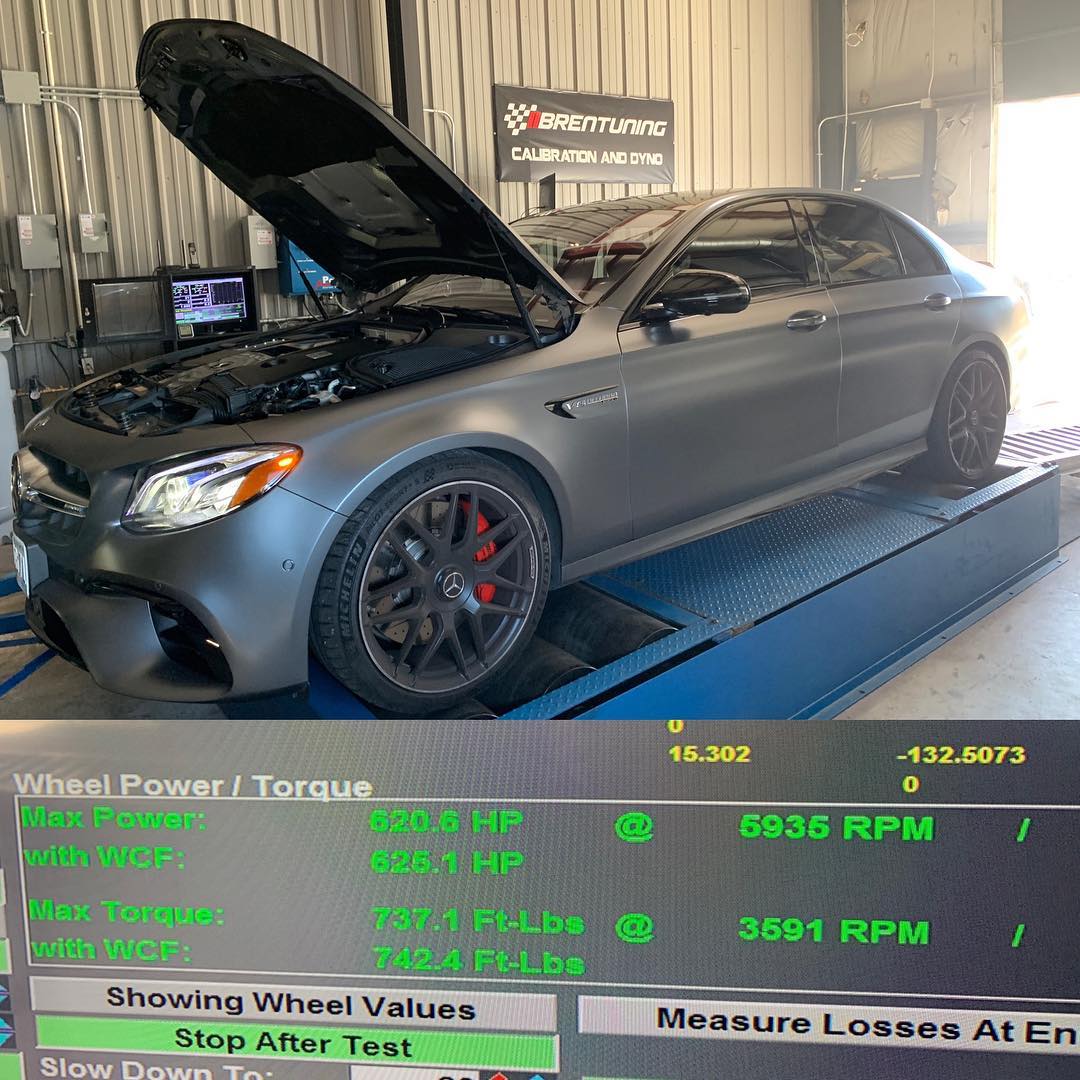 Insane gains on a 2019 C43 AMG tune with the new digital dash and 9speed. +70whp +100wtq with a nice touch of an oem+ burble map. 433whp/532wtq not bad!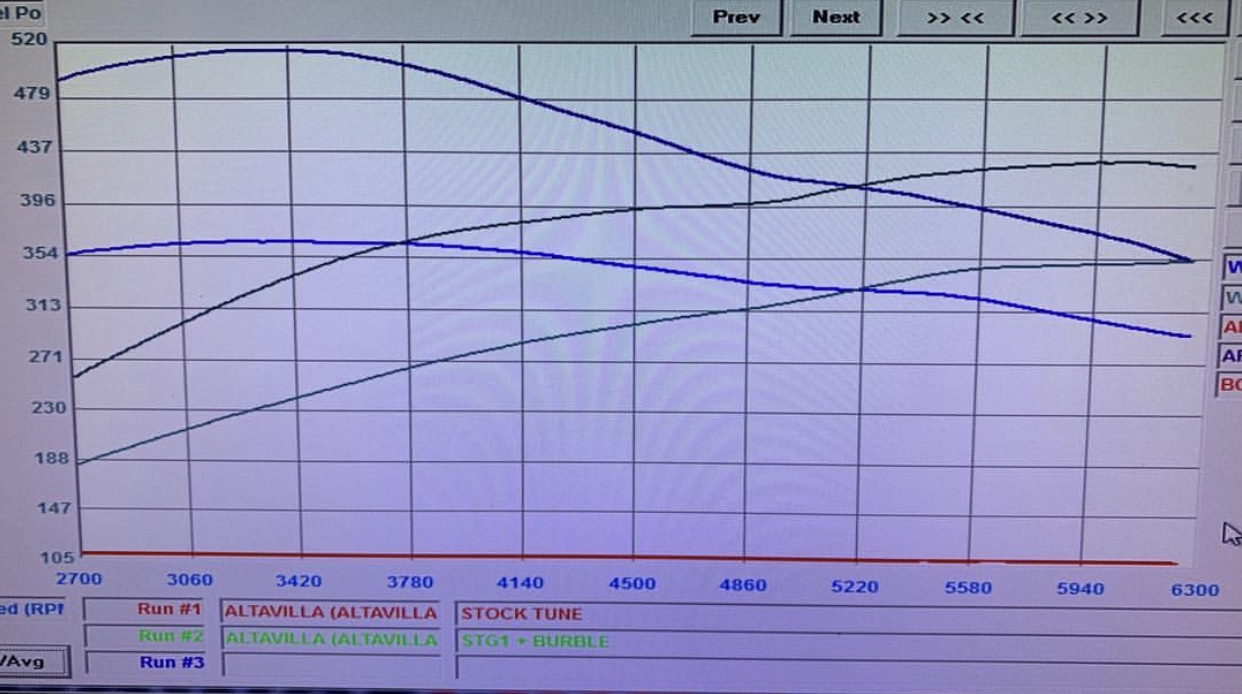 We offer a plethora of Mercedes / AMG platform services from diagnostic repair to full track oriented mod paths to performance. We can performance program all models with our in-house AWD dyno along with offering all Eurocharged / Renntech / Weistec parts and files as well. Our support range is from 2002-2019 including the newest 18-19 4.0 Twin turbo models. Since we are AMG junkies ourselves we test everything we sell in the real world and track.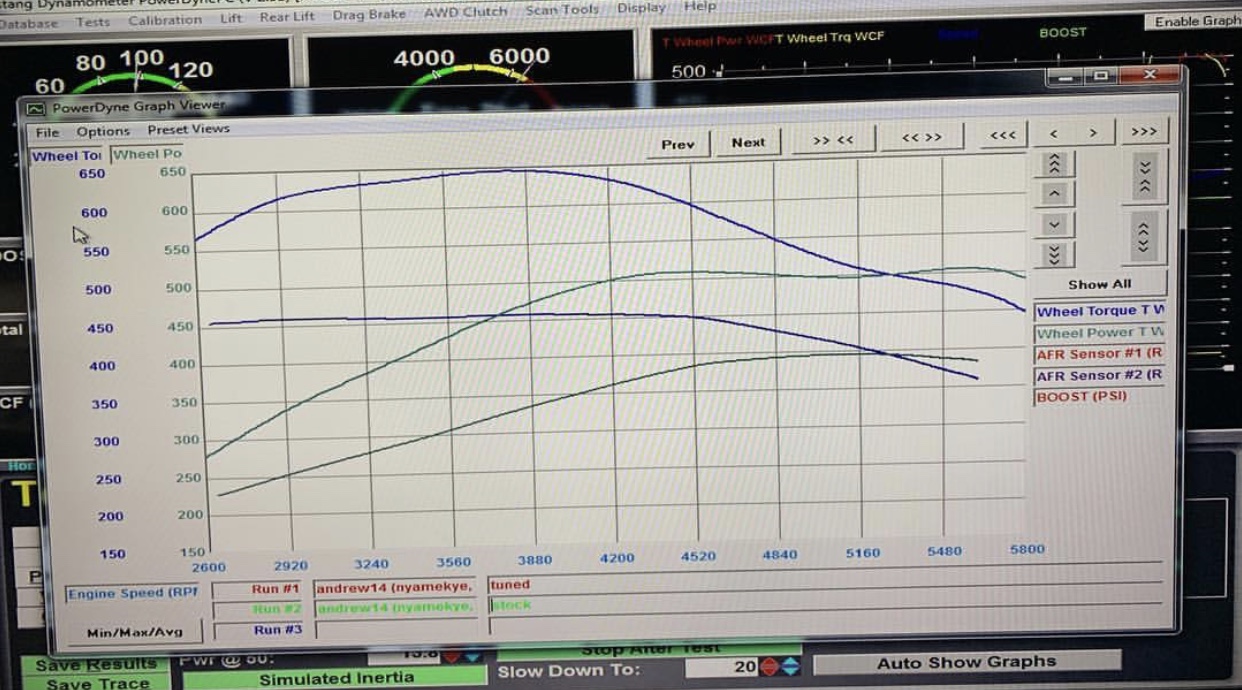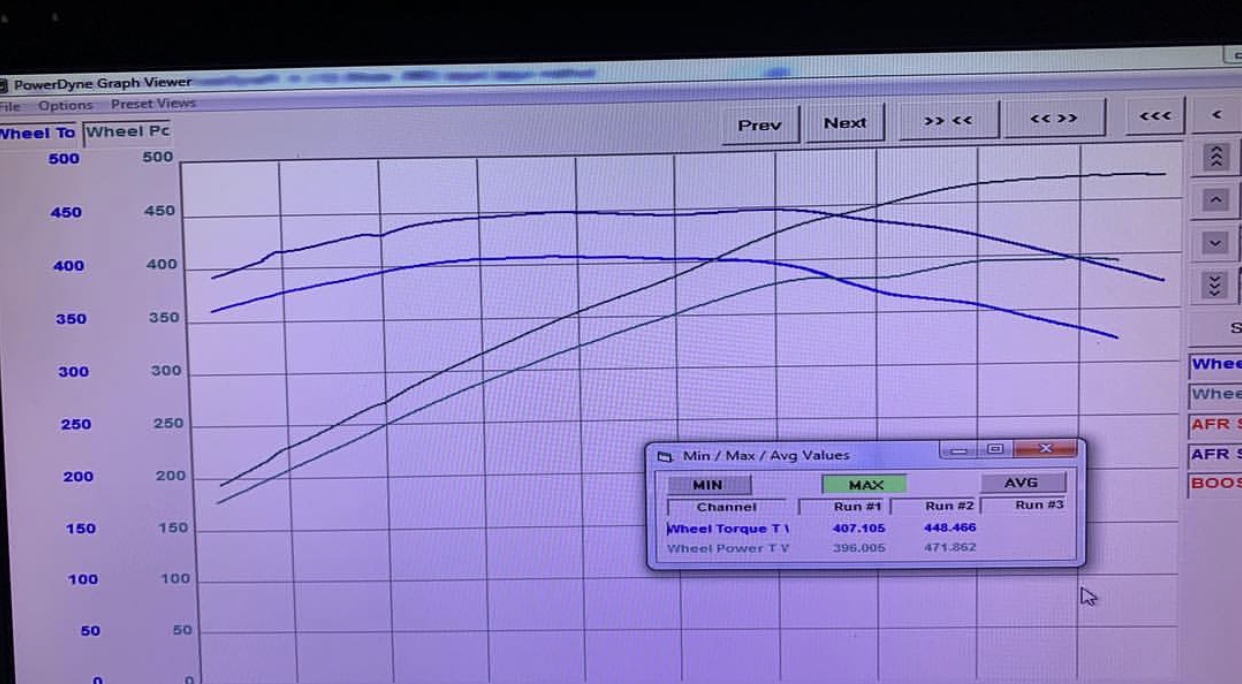 Please Note
-This product is only to be used once instructed by our sales staff. For appointment booking and scheduling please contact our sales team directly via email at sales@brentuning.com. We will need to go over the modifications to the vehicle, goals, plans and more before booking any appointments.
-HP and TQ gains provided are contingent on a multitude of variables including, but not limited to: overall health of vehicle, quality of fuel provided, and modifications.